---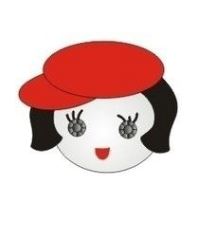 A bit about me
---
Female | Scorpio | born in 1970-1979 | from: Grenada
I am currently in Woodlands,Shangdi/Summer Palace,Haidian District,Beijing
Kimmy C. Frederick
Woodlands
St. George's
GRENADA

+1-(473)-456-6079 / +1-(473)-414-5374

OBJECTIVE:

Remarkably talented English Teacher with a good general education, excellent work ethics, flexibility and ability to manage time wisely in order to perform exceptionally in the role.

EDUCATION & QUALIFICATIONS:

2016.07 - 2016.08

ENGLISH - ESL TEACHER
TEFL Training College, London, England, United Kingdom

Master Diploma of Educational Studies in Teaching English to Speakers of Other Languages
Certificate of Educational Studies in Teaching English to Speakers of Other Languages
GPA: 92%, 300 hour TESOL certification

Courses included The World of ELT and Study Skills, The Study of English, The Teaching and Learning of English to Speakers of Other Languages, Lesson Planning, Language Learning and Communication, Professional Development, Management Strategies, Grammar Awareness, Teaching English to Young Learners, Teaching Business English, Teaching English One-to-One, Teaching Observation & Lesson Presentation Practice, Technology Assisted Language Learning, ELT in International Schools and Teaching / Classroom Observation.

2004.08 - 2009.05

TECHNICAL SUPPORT REPRESENTATIVE
St. George's University, University Centre, Saint George, Grenada

Bachelor of Science Management Information Systems
Minor in Business Administration
GPA: 3.12/4.00, Scholarship

Courses included Presentations & Spreadsheets, Word Processing & Internet Use, Computer & Information Systems, Introduction to Programming, Web Design I, Introduction to Relational Databases, Information Systems Management, Data Communications & Networking, Database Systems, Computer Ethics, E-Commerce, Systems Design & Implementation and Information Systems Project.

HONORS & AWARDS:

Prize for distinction in Principles of Business.
Second prize in debating competition at Beijing Normal University.
Prize for participation in Creative Poetry in the Festival of the Arts.
Extra Mile Award for Going Beyond The Call of Duty at Datalogic (Grenada) Limited.

SOFT SKILLS:

Positive attitude to life, good communicator and listener, excellent team player and leader.


COMPUTER SKILLS:

Ability to use the Microsoft Office Suite, including Microsoft Word, Access, Excel, PowerPoint, Internet Explorer, Smart Board for teaching and other computer skills.

TECHNICAL SKILLS:

I have held a full clean driving license for ten years, started driving in 2009 and have had no accidents.

VOLUNTEERING:

Teaching Grade 5 students of the St. John's Anglican Primary School, English and Math and acting as a source of motivation in their education.

EXPERIENCE:

2018.09 - 2018.09

ENGLISH TEACHER
Jinhua International School, Jinhua, Zhejiang, China

I taught grades four, six and seven English at Jinhua International School in China with a genial and patient temperament and maintained discipline in the class without undue severity of any sort. My love for English enabled me to imbibe my pupils with the same.

2018.04 - Current

ENGLISH & MATH TUTOR
Straight A's Assignment Assistance, Morne Delice, Saint David, Grenada

I have been in this post for just over one year on a part time basis teaching children over a range of subject areas. This involves some remedial teaching and work with disadvantaged children. I successfully offer one on one private tutoring to students of all ages in the comfort of their homes. I am also involved in teaching students who experience difficulties learning English and Math.

2017.02 - 2017.07

CUSTOMER ACCOUNT EXECUTIVE
Clear Harbor Inc., Frequente Industrial Park, Saint George, Grenada

I handled Farmers Insurance Group customers' first report of claims on Auto, Homeowners and Non-Auto Liability Insurance.
I took status calls on claims of Farmers Insurance customers and offered services such rentals, repair services, fire/water restoration and more.
I worked directly with Farmers Insurance customers who were involved in car accidents or had property damage to their home.
I discussed and handled knowledgeably, effectively and efficiently the claims of Farmers Insurance customers and genuinely cared about them and what they were going through.
I ensured that Farmers Insurance customers felt at ease at the conclusion of each call.
I learned about personal lines and insurance policies while assisting customers.



2012.01 - Current

ENGLISH & MATH TUTOR
Chic Variety Store, Woodlands, Saint George, Grenada

I have been in this post for just over seven years teaching English, Math and other subject areas on a part time basis giving me wide experience teaching disadvantaged children. The groups were small, but there was no streaming and pupils ranged in age from 3 to 18. I assist students to achieve their academic goals by providing student centered, individualized assistance for all educational levels.